Here is a continuation of my last post.
"Before" (I apologize for the terrible glare)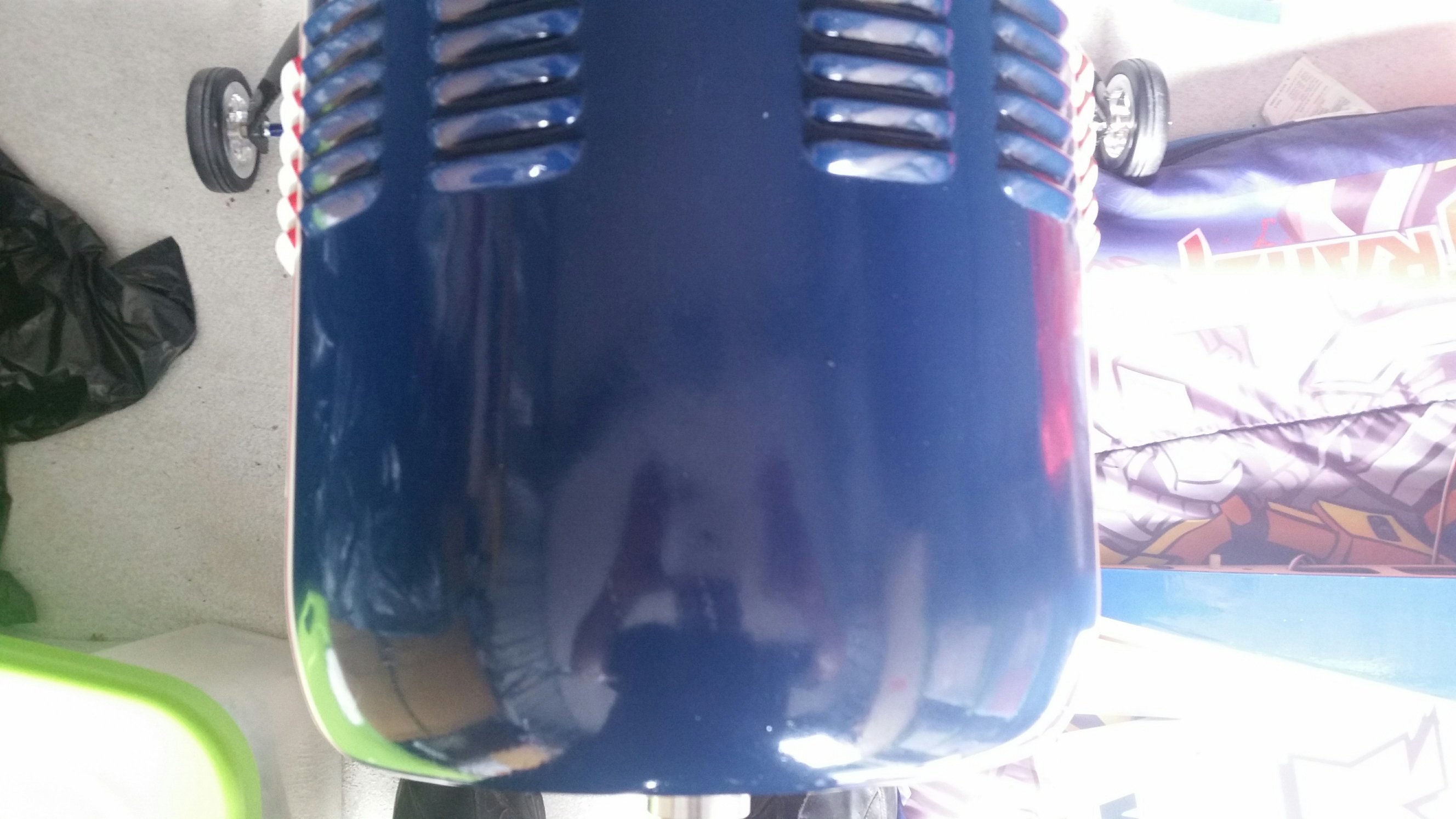 "After"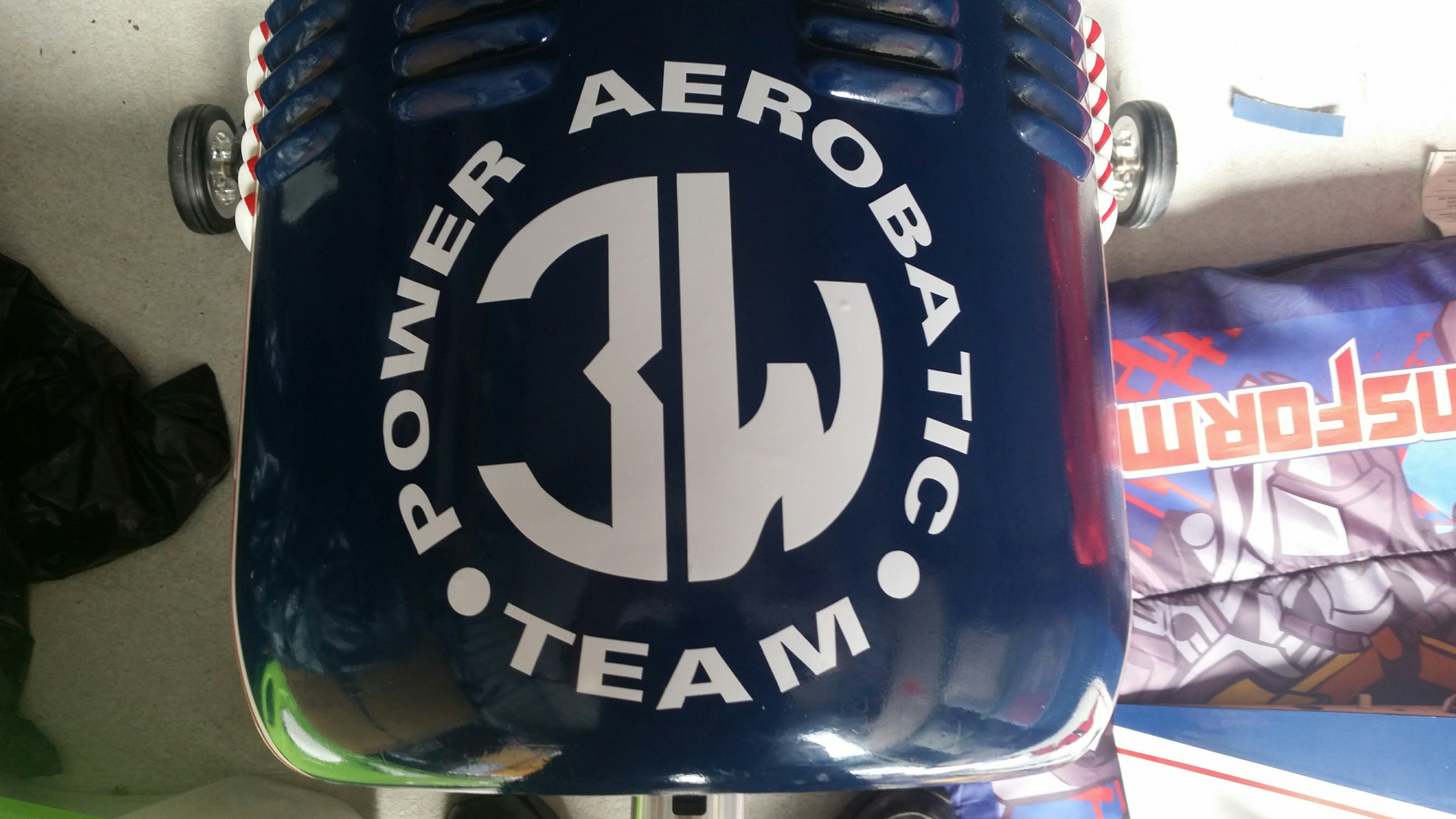 "Before"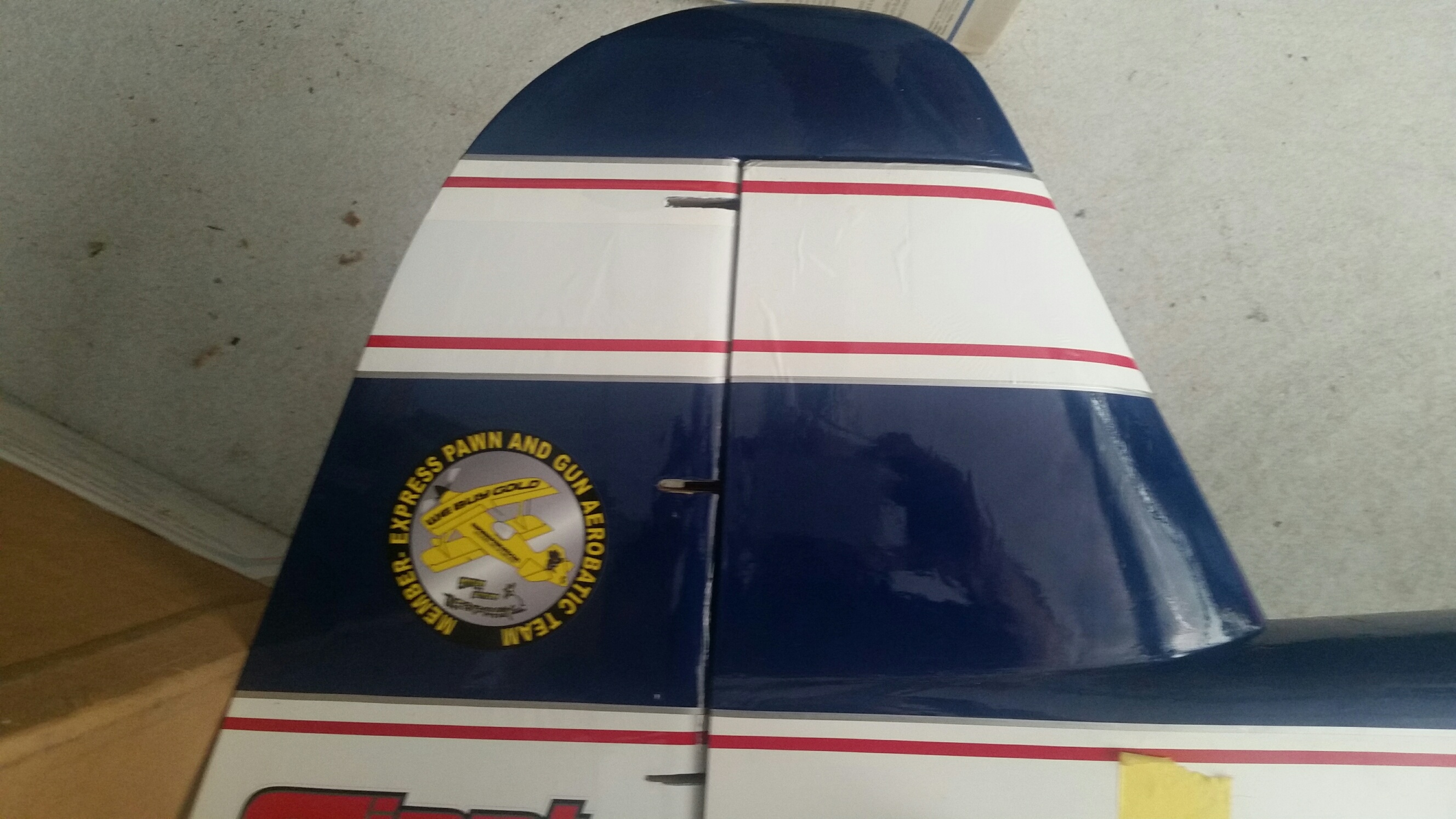 "After"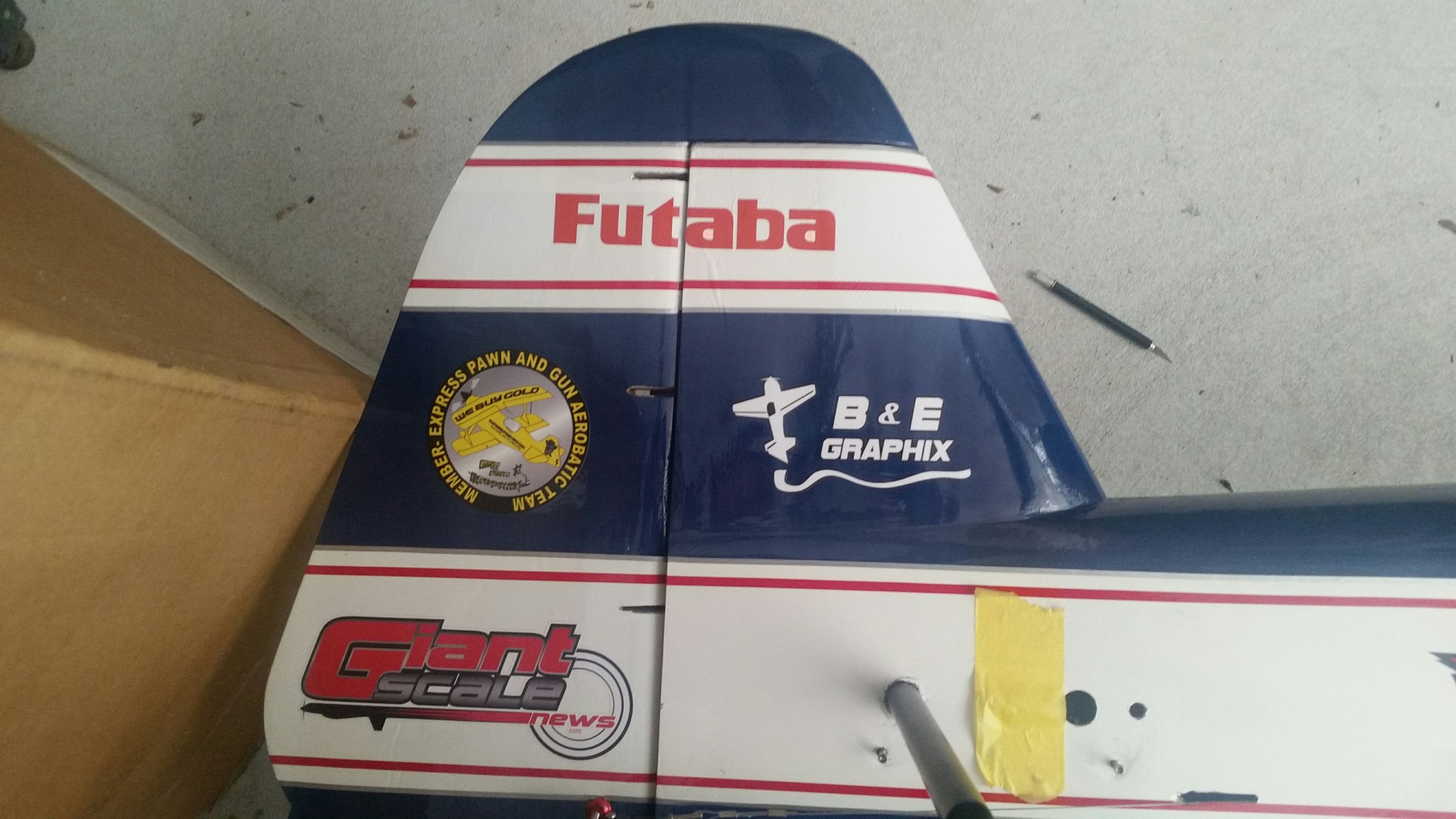 I don't have a "Before" picture for this next one, because this is the first thing I did this afternoon and I got so excited, I forgot to take it. So, with that being said, here is the "After".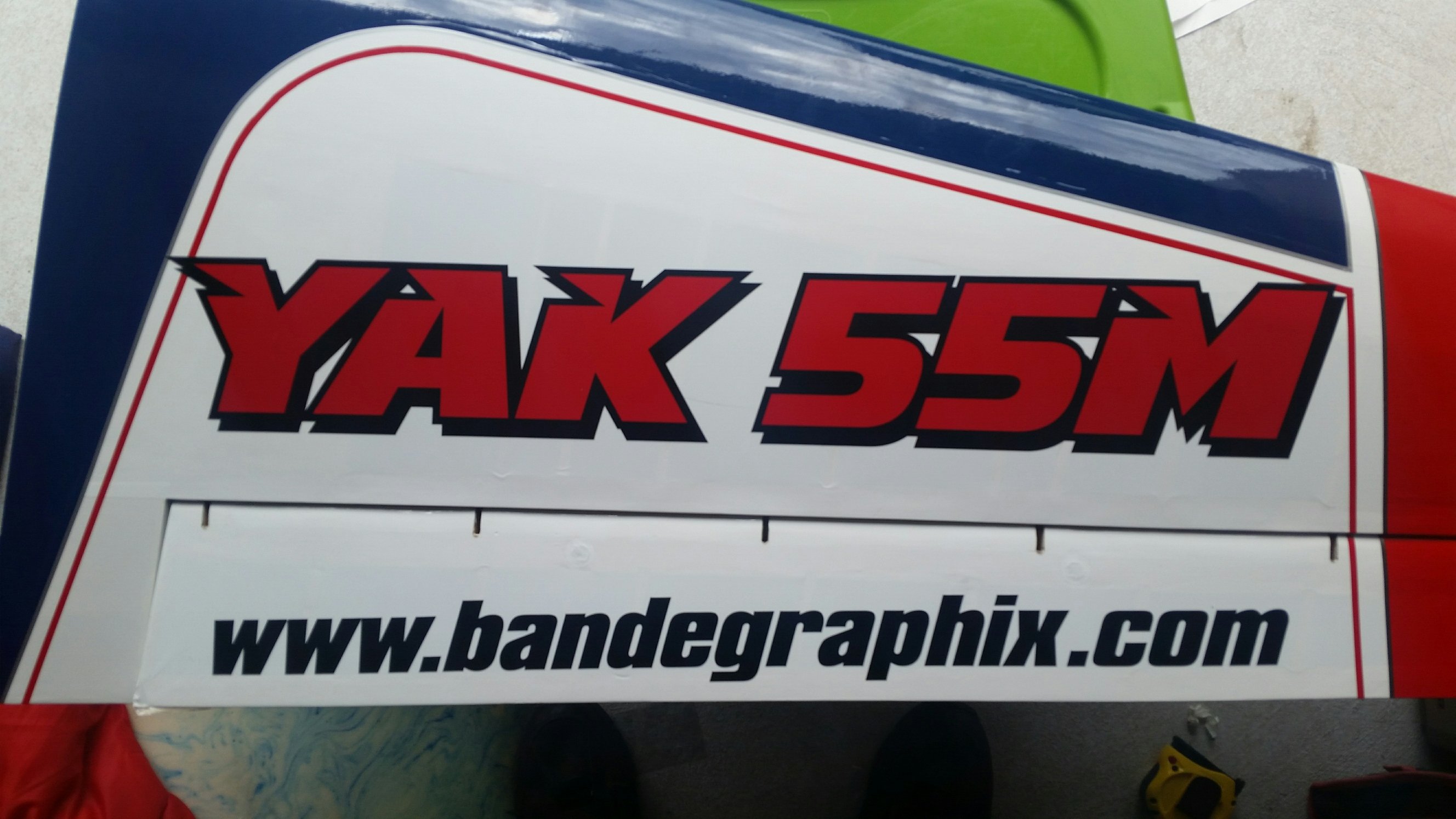 Some of the graphics in the pictures appear to be out of line. In the case of the "Futaba" and the "14MZ" graphics, they are slightly off. The rest of them are due to the angle of the picture.
The other wing and stab are finished as well, I just didn't take a picture. I will continue my work in the morning and hopefully have a completed task to show you tomorrow evening. . . . .

.