Good morning Fella's.
Well, the flying gods must not be happy with me, because I still haven't flown my Yak yet. . . . .
.
I took it out last weekend to fly it and the red headed beast didn't want to run right. It would idle all day, but as soon as I tried to advance the throttle, it would bog down and quit. Playing with the needles didn't help, so I took the prop and cowl off and started to inspect everything. As soon as I grabbed the fuel line at the carb to pull the line off, the 90 degree fitting that the line attaches to moved. As it turns out, the fitting is only press fit and somehow it had worked its way loose enough for air to enter the carb around the fitting which caused the engine problem. I know this because I carefully tapped the fitting back into the carb with a small hammer and put everything back together. Then I started and ran the engine again and it worked perfectly. My Buddy Earl was there helping me and he told me to take the carb off the engine and give it to him. He said he would take it home and permanently fix the problem. He said he would gently put a very small groove in the gap between the fitting and the carb with a Dremel tool and fill it with a small bead of JB Weld. Earl called me later that evening and told me the carb was fixed and ready to go.
I was planning on flying my Yak this weekend as well, but 20 to 30 MPH winds both days have put those plans on hold. . . .

. Hopefully next weekend or Thanksgiving weekend will be better weather so I can finally fly my Yak.
Hey
@Snoopy1
, I apologize for the late response, but I did get a picture of the Yak in my Durango from the front seat.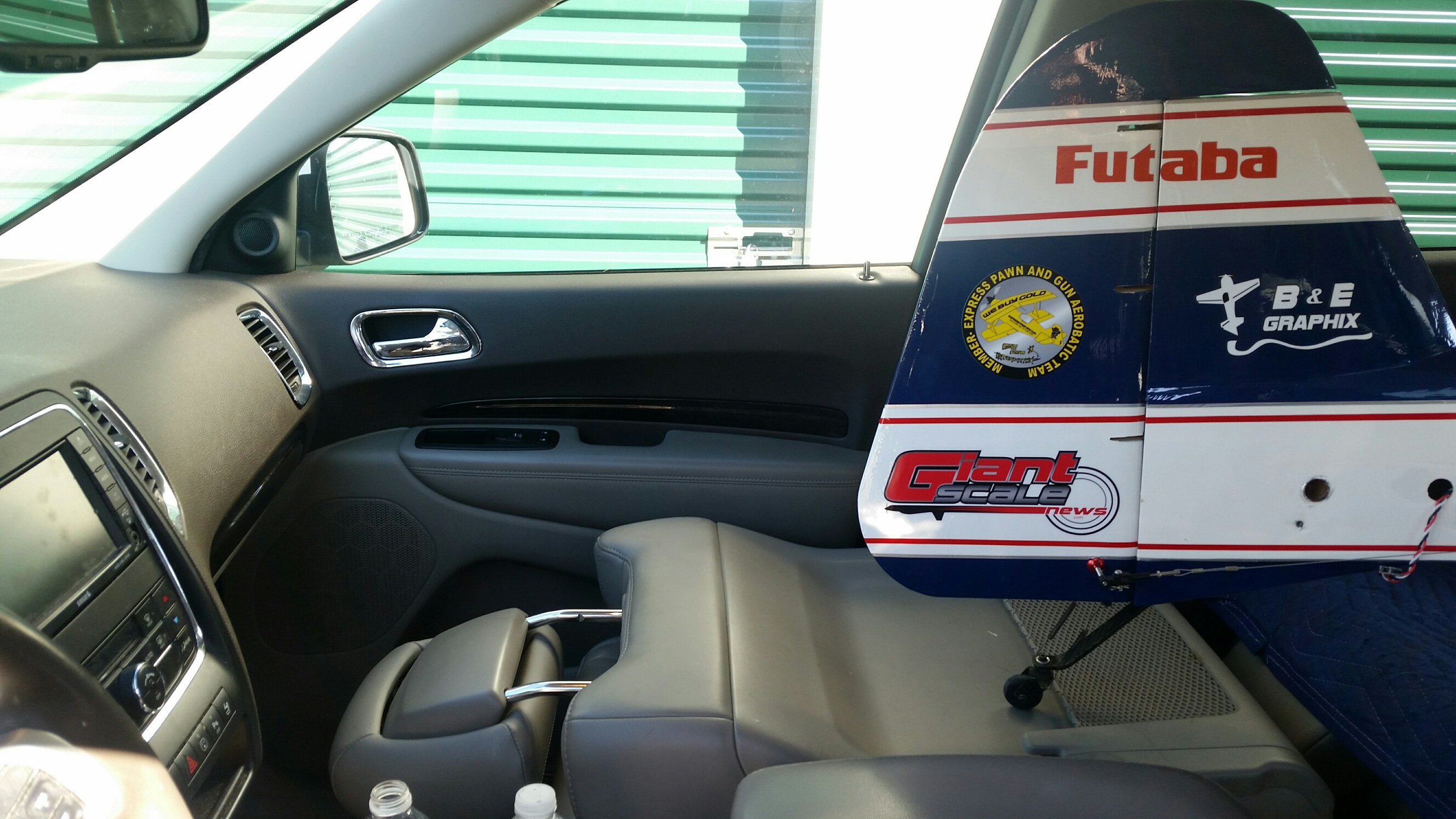 The cowl and prop were not on the plane, but as you can see, there is still plenty of room. One thing I may have failed to mention previously is that my Durango is the "Crew" version that has seating for 7 people which helps explain why I have the extra room for the plane.