91" SkyWing ARS 300 Assembly Thread
SkyWing's Website Link:
HERE
Purchased from SupaTim @ NorthWestRC:
HERE
​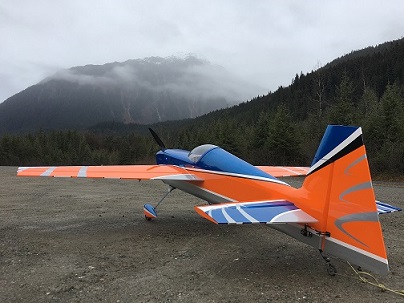 ​

Wingspan 91"
Fuselage 91"
Flying Weight 17.5-18.5lbs

Lots of wicked cool features on this plane that excite me! Here is a list:
Magnetic Pins for the Elevators, Canopy, and Wings. NO MORE SCREWS!!
Round Fuel Tank with a neat depron foam holder for it, unique and innovative!
Pre-Hinged AND gap sealed Ailerons and Elevators!
Carbon/Painted Spinner!
Servo Extensions Included and Pre-Run!! There are also multiple rubber grommets throughout.


Wheel Axels that are machined on a lathe with steps.... very neat!


Includes scrap covering for repairs!
Fuel Dot, and Fuel Vent Dot
Quality Hardware to include ball links, CF horns, Turnbuckles, Motor baffles for Electric, Fuel Line, ect.

My Setup:
GP76cc
Falcon 25X9 CF
Savox SB-2290SG (x5)
Savox SC-1267SG (x1)
TechAero IBEC
Pulse 2250 2S (x2)
Booma Magnetic Switch
NWRC 1.5" Arms (x3) Ailerons + Rudder (push-pull)
NWRC 2" Arms (x2) Elevators
Futaba R7008SB (x2) w/Futaba 18SZ
Going to be a quick build by the looks of it, stay tuned!!
Last edited: