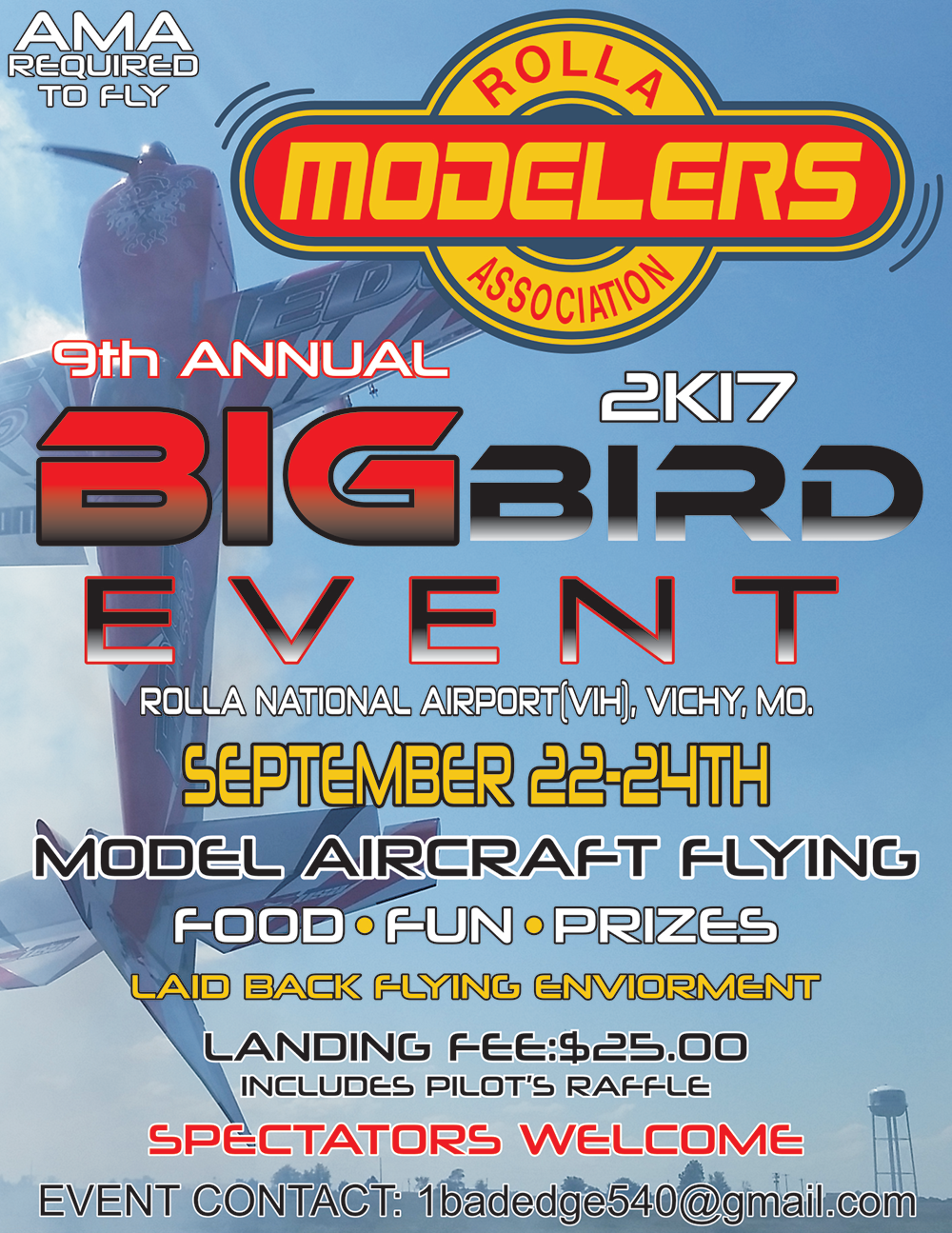 It's that time of year again to start planning the Rolla Modelers Association's annual fall event. This year will be our 9th year doing the Rolla Big Bird event.
We have hosted some large events in the past and they just keep getting bigger and bigger each year! We hosted the first ever Giant Scale News event and have also hosted some Huckfest events in the past.
We are located in central Missouri, but have attracted pilots from Missouri, Oklahoma, Texas, Arkansas, Kansas, Iowa, Illinois, Ohio, Massachusetts, Indiana and Kentucky. The know this is a "Do not miss event"
Don't let the event name fool you, it's not just for big birds. Big, small, balsa, foam, gas, electric, kerosene(heli), JP8(heli).......BRING IT, FLY IT!!
The event is still in the early planning stages, but I have already secured some good prizes and raffle items
and there is still lot's more time to get more!!
Our field is located at the Rolla National Airport in Vichy, Missouri. Hwy 63 and 28. About 1.5 hours SW of St. Louis, Missouri.
More info to come......